6 Ways to Combat Rising Shipping Costs Using AOV for eCommerce Brands
With worker shortages and rising fuel costs, almost everyone is experiencing a rise in shipping costs. Increaseing your AOV can help offset.

When "add to cart?" is more of a rhetorical question
"Rising shipping costs"… who knew that such a boring phrase could bring so much pain?
Whether you're a store or a customer, we know your wallet has taken a hit. With worker shortages and rising fuel costs, almost everyone is currently experiencing not just an increase in shipping delays, but also a corresponding rise in shipping costs. Unfortunately, most of the time that increased cost has to be passed along to customers.
But even if much of this increased cost is not falling on your brand's hands, you should still be looking for ways to mitigate it as much as possible. Here is what Maddy, the Vice President at Nice Commerce, has to say:
"One way to offset increasing shipping costs is to bundle complimentary items, where the additional products will increase AOV, but shipping does not increase at the same rate. As more products are bundled, shipping & fulfillment costs as a percentage of your AOV will decrease."
Are you wondering what this mysterious "AOV" metric is? We got you covered: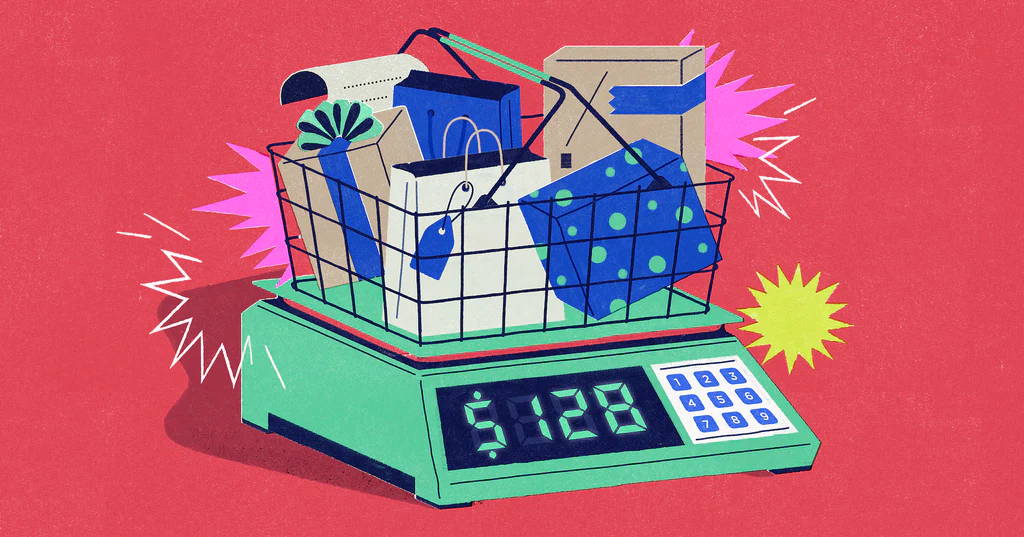 Average Order Value is a metric that tells you the average amount a customer spends in your store.
To calculate AOV: Simply divide your total revenue in a period of time by the total number of orders in that period. For example if one month you earned $10,000 and had 100 orders, your AOV would be $100.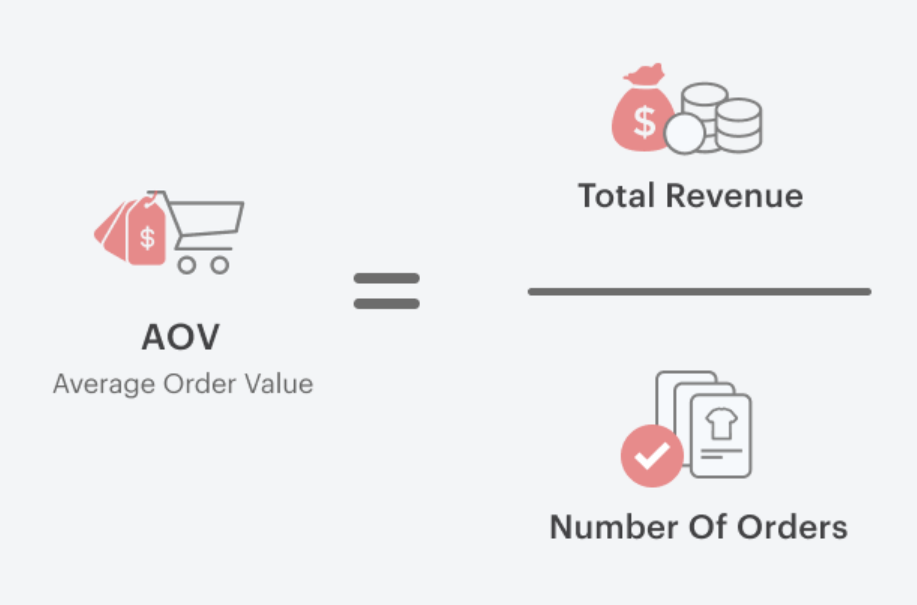 Knowing your AOV can help you focus on moving the needle, getting customers to spend more on each purchase, and reducing shipping costs relative to each item.
So now that you know what AOV is, and now that you LUV it as much as we do, you are probably wondering what you can do to increase it. We got you:
People pay more to get more. A good place to start is to take a peak at what your customers are already bundling in their cart without an added value. Then figure out how to market that same bundle to future customers, and increase perceived value. Our pals over at Jack Rudy Cocktail Company did just this with their "Jack Pack":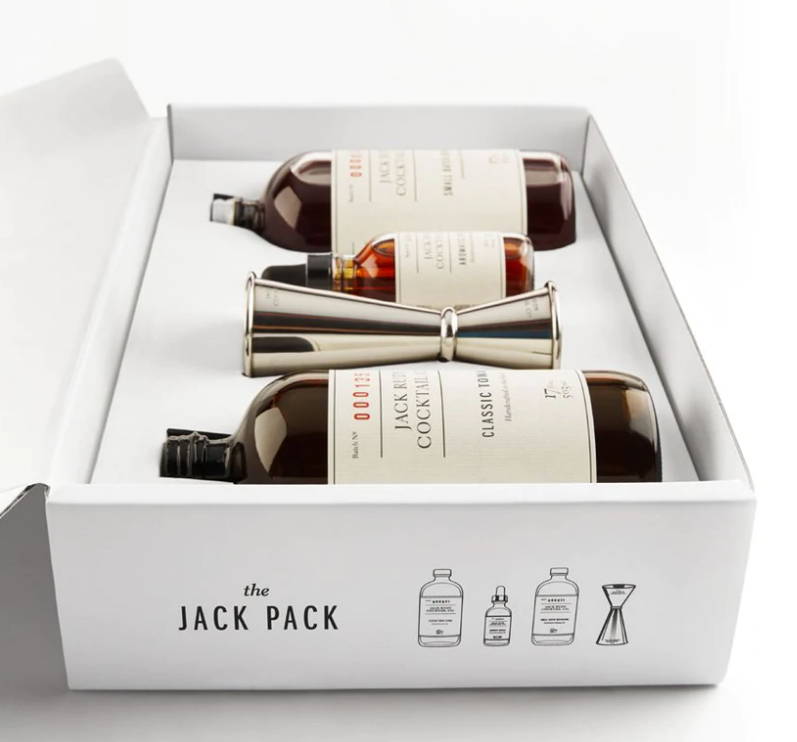 Jack Rudy realized many of their customers already bought their tonics and bitters together, so they created a bundle with a higher value to enticce higher AOV sales
2. Offer free shipping or a free gift with order minimum
This is a simple way to nudge the needle further with AOV. If your average customer already spends $100, start offering free shipping at $125. However, you have to make sure the jump to free shipping is attainable for your customers so that they don't abandon their carts altogether.

Alternatively, you could also offer a free gift once they reach a certain threshold. Once again, make sure that the threshold is close to what your average customer spends, otherwise they won't go for it.

Our partner, Renwick Golf has a non-intrusive banner streaming across ALL pages, reminding customers of the free shipping offer, effectively increasing their AOV.
3. Loyalty perks & programs
Ever since "Air Miles" became a thing, an entire industry has developed around loyalty programs. And it makes a lot of sense: loyalty programs are one of those extremely rare win-win scenarios, where both the business AND the customers get something out of it. Just look at this numbers: the success rate of selling to a new customer is 5–20%; while the success rate of selling to existing customers is 60–70%! Here are just a few ideas of loyalty perks you can offer:
Priority shipping

Discounts on large orders

Early access to new products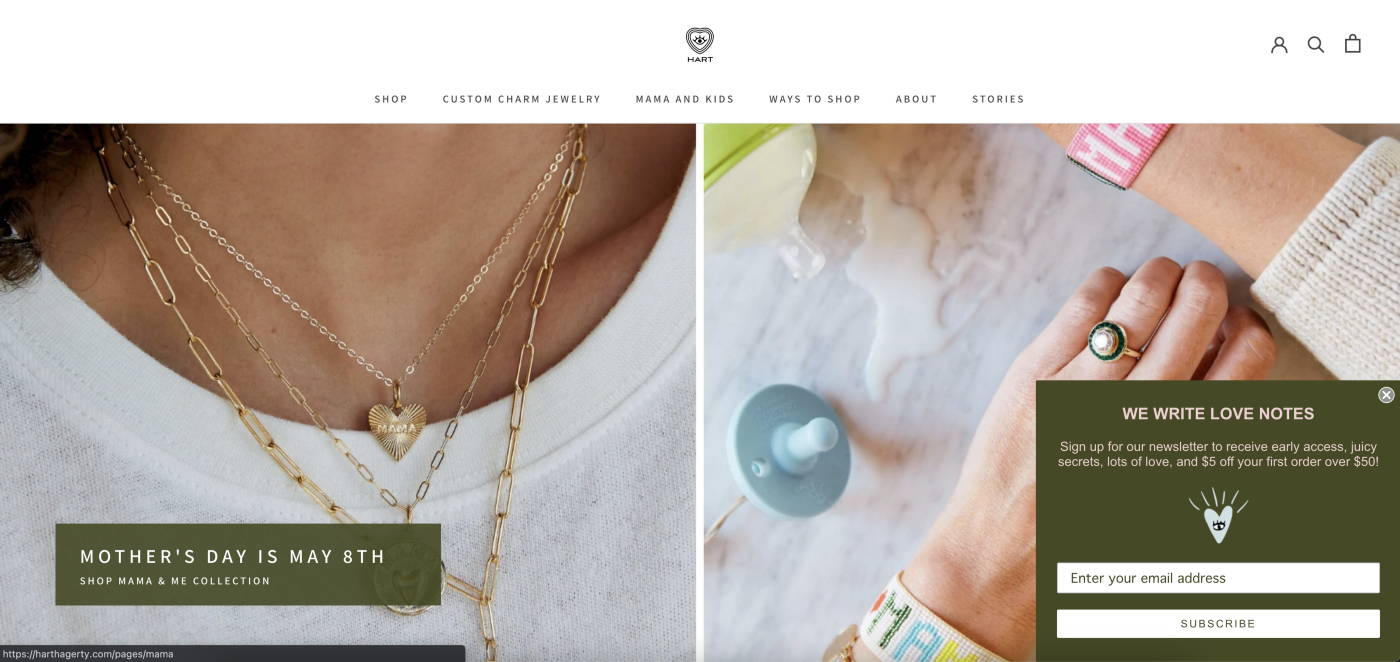 Our favorite jewelry designer, Hart Hagarty, promotes a newsletter on her site that offers free perks and early access, building loyalty and a direct marketing channel to increase AOV on future purchases.
4. Cross-selling and Upselling
As you might be aware, it is a lot easier and more cost-effective to squeeze more out of each sale that you make, rather than chase more sales.

Cross-selling basically means that you offer items that will add value to the customer's experience of their original purchase. For example: if someone is buying a piece of jewelry from your store, show them a complimentary item, such as a travel case or another piece that could be worn with it.
Upselling means that you encourage your customers to buy a relatively higher-end product than the one they originally chose.

Up- and cross-selling are all about striking the right balance between prioritizing the current sale and working to add value: If you're too pushy, it can distract your customers. But if you do nothing, you can miss out on a valuable opportunity to increase your income.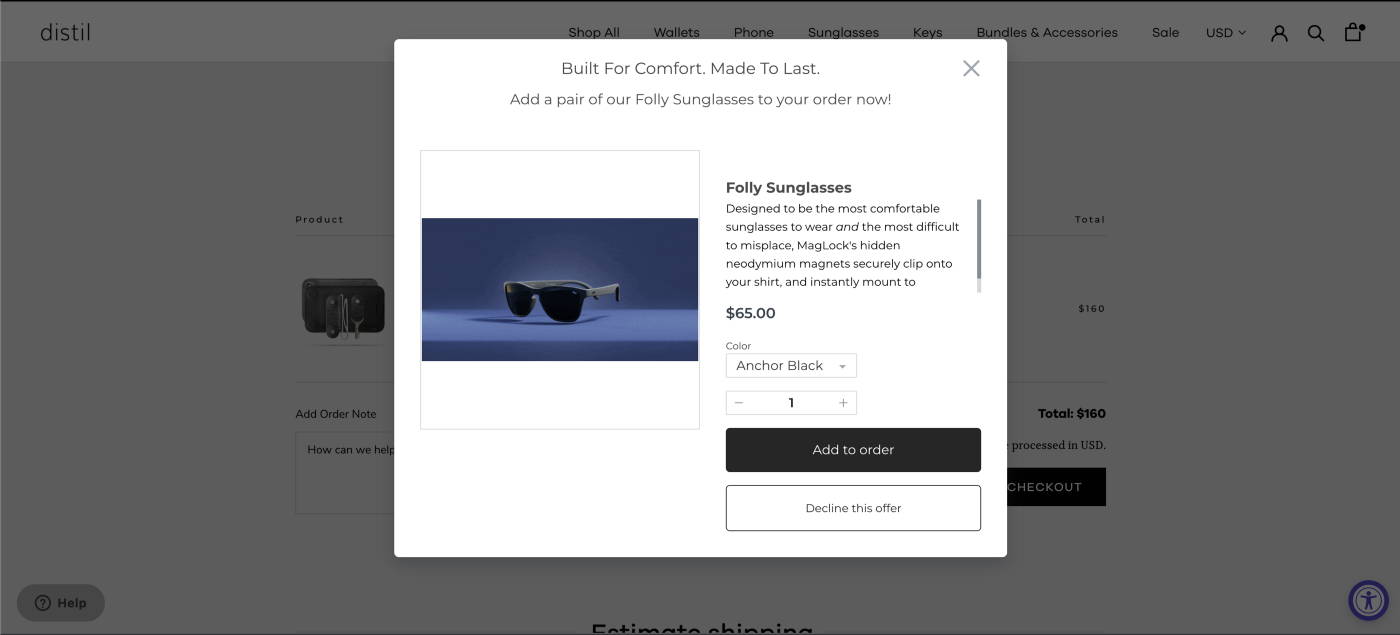 At checkout, our pals at Distil Union cross-sell another complementary product to what's already in the customer's cart. I can smell the AOV rising.
4. Use web design to highlight higher-priced products
Use the homepage of your website to highlight products that are right above your current AOV, and that are also cost-effective to ship. Take that rising carrier cost! Pro tip: this would be a great place to promote products that strike the ideal balance of low-cost to ship AND highest profit margin. This will help tremendously in reducing shipping costs, which is great for you AND for your customers!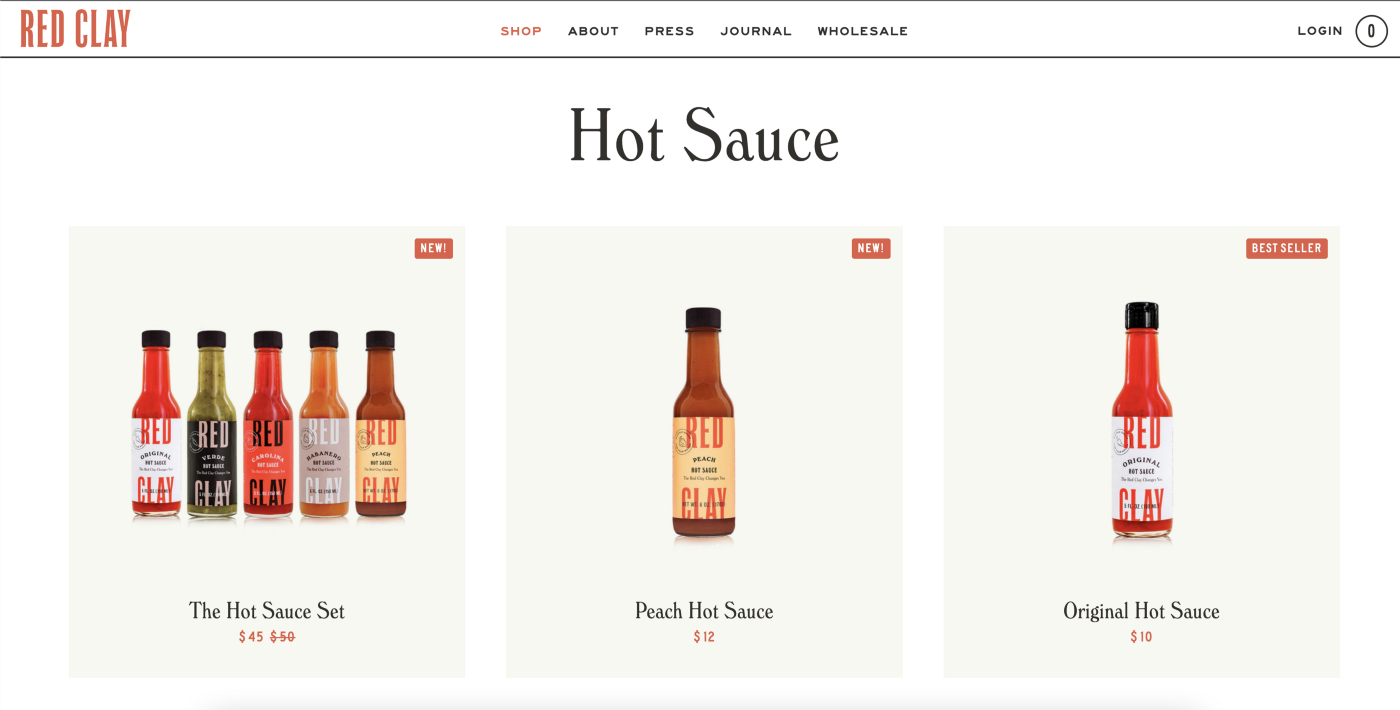 On the home page of Red Clay Hot Sauce, they list and highlight their higher-priced product first, which also happens to be a bundle. Talk about an AOV sandwich!
6. Don't forget post-purchase promotions
You can affect your future AOV by continuing to market to your customers post-purchase. Remember: your relationship with customers doesn't end the second they get their product. Just make sure that your post-purchase communications offer value in a genuine way — don't just spam with transparent attempts at getting more money. Add a heartfelt "thank you" note to show them how much their business means to you, and/or offer a substantial discount or promotion that is normally not available on your website.
This is just a small sample of things you can do to increase AOV! Get creative, and look for other ways to compensate for the rising costs of shipping, because those rising costs are just a reality of doing business these days. You know what they say: When the going gets tough, the AOV gets rising!
Choosing a selection results in a full page refresh.
Press the space key then arrow keys to make a selection.