3 Easy Ways to Gain Repeat Customers
TL;DR: You've worked hard to get new customers, but how do you make them come back for more? By making your brand memorable and providing extra value, you can make your customers feel special and boost your customer retention.


When it comes to increasing your sales, where are most of your marketing and sales efforts allocated? For most eCommerce stores, the answer is in customer acquisition. Seems pretty reasonable, right? After all, getting new clients is the bloodline of any business.
The top of the funnel is super important. However, with lean/fast growth, new customer acquisition takes away resources from another crucial aspect of your sales — customer retention.
In fact, 63% of marketers claim customer acquisition is their most important advertising goal, even though new customer acquisition costs 7x more than existing customer retention.
In reality, even a small increase in customer retention can bring lots of ROI. For example, a 5% increase in customer retention can increase your revenue anywhere between 25% to 95%. Even at the lowest threshold, it's still a big gain.
Here are three tips to increase your customer rention:
1. Use order inserts to showcase what your brand is all about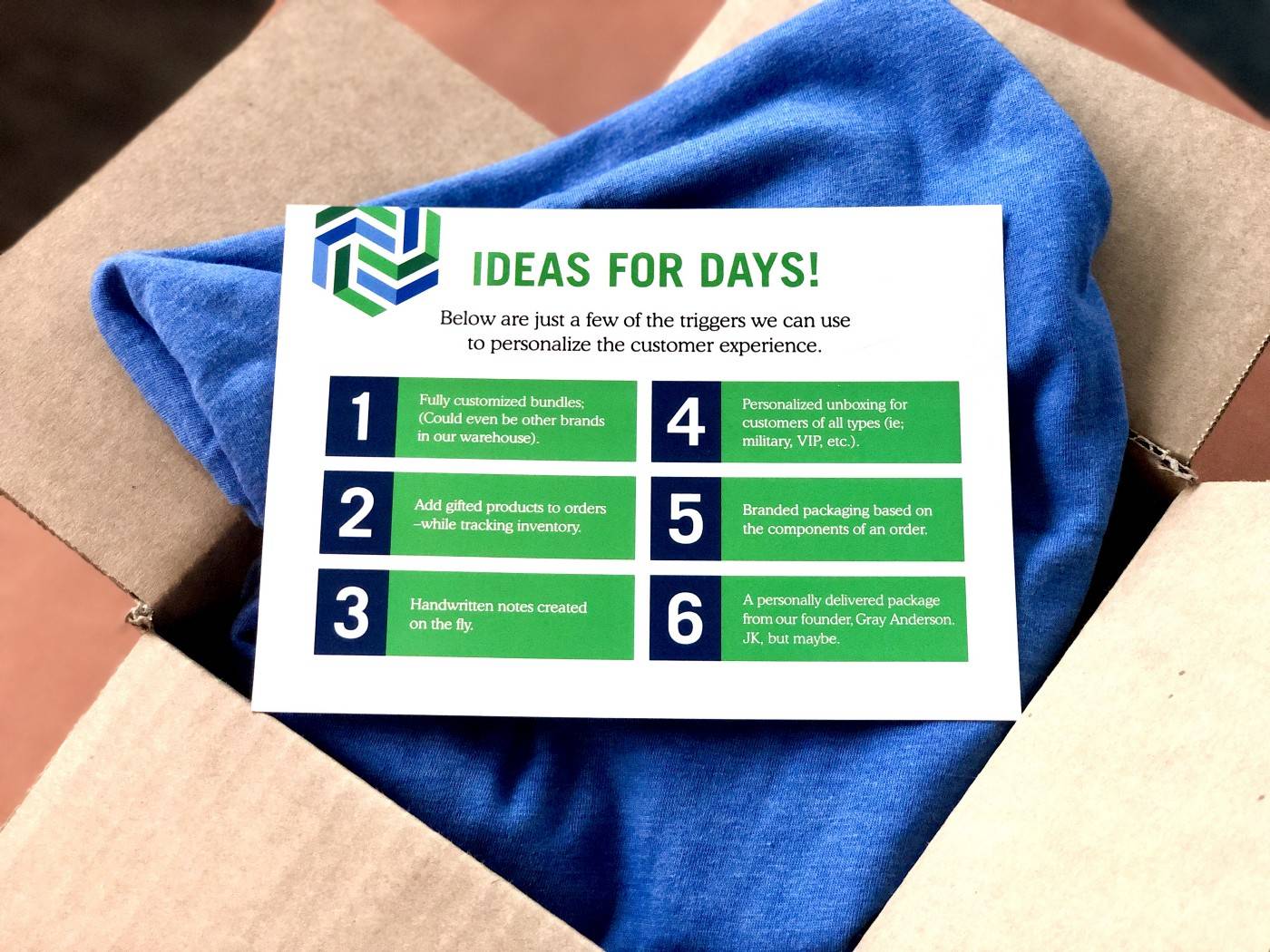 Picture this. Your customer gets your product delivered. When they open the box, the first thing they see is a beautiful card or brochure. It has your logo, a nice thank you note for their purchase, and an intro to your brand and your products. To make the introduction much sweeter, it has a small discount for their next purchase, too.
Great first impression? Check!
Order inserts give each order a personal touch and make it easier for your customer to remember your brand. This is doubly important if you sell in marketplaces like Amazon or Etsy. Do you want your customer to remember they got your product "somewhere on Etsy", or do you want them to remember your brand?
Since you've already paid for the shipping and the box, this is one of the most cost-effective ways to make customers feel special.
2. Show your support to loyal customers with a freebie (a NICE one)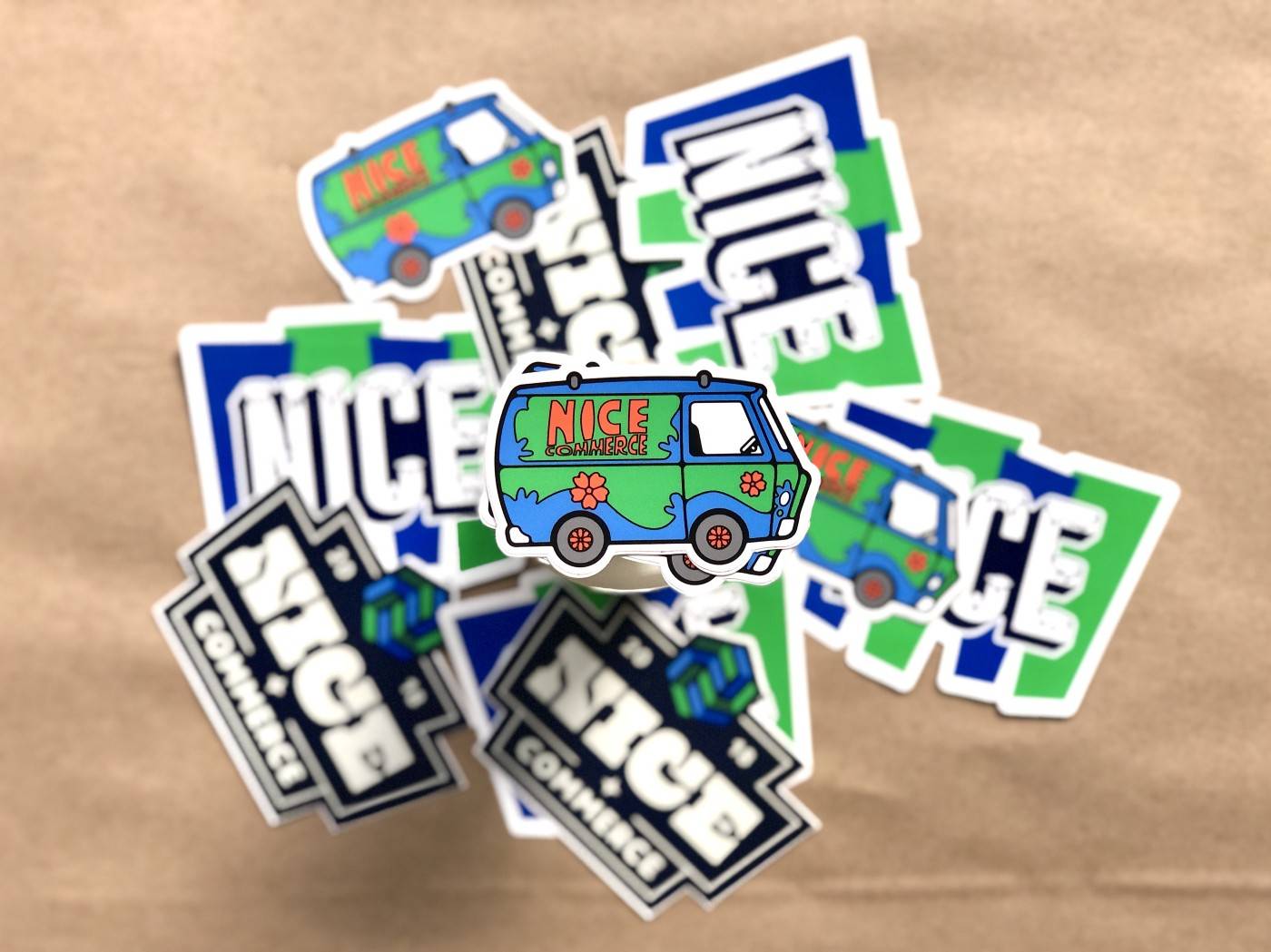 Is there anything customers like more than a freebie? Whether it be a small gift like a branded sticker or magnet, or a free sample showcasing a new product, freebies will both will surprise and delight your customers and show your appreciation for their support.
You can also reward repeat customers with a special, larger gift after a certain number of purchases or amount spent. For example, after placing 10 orders at your art supply store, your client gets a watercolor set for free.
Keep these things in mind for larger loyalty freebies:
Make sure the gift fits your brand.

Avoid sending large gifts that will increase shipping costs.

Send your client something they actually want.

Consider partnering with an up-and-coming brand. They get exposure, you get a happy customer.
3. Make the most of email
Email marketing accounts for 20% of traffic driving eCommerce sales, making it one of the most powerful marketing and retention tools you can use. Use the information you've captured at checkout to help produce stronger customer loyalty. A few ideas to implement:
Thank your customers: A few days after their purchase, send an email simply expressing your gratitude for their first-time (or repeat) business. Keep it genuine and your customers will feel the love.
Follow up with useful information: Share free guides on how to use or care for their purchase, showcase ideas on how to make the most of their new items, or provide highly shareable content centered around your niche market.
Offer loyalty incentives: Whether it's offering a "new customer discount" after first purchase, or announcing an early-access promotion, your customers will feel valued, re-engaged, and your brand will be kept top of mind.
Use personalization: 75% of consumers are more likely to buy from a retailer that recognizes them by name, recommends options based on past purchases, or knows their purchase history.
What people remember the most about any interaction — with a person or a company — is how they felt in the end. Customer retention is all about intentional actions to make each customer feel special, valued, and understood.
Choosing a selection results in a full page refresh.
Press the space key then arrow keys to make a selection.