What It's Really Like Running a 3PL Fulfillment Warehouse
A podcast conversation with Gray Anderson of Nice Commerce and Aravind Sundar of Almund
Recently, Gray Anderson of Nice Commerce sat down with Aravind Sundar of Almund to chat what it looks like to start and run a third party logistics company (3PL) that focuses on the customer experience and high-tech fulfillment solutions.
Listen to the podcast above or skim the interview below and learn:
1. What gaps are in the fulfillment industry that Nice aims to solve.
2. Why brands should focus on the customer experience through the lense of packaging and fulfillment.
2. What it's like managing the upfit of a high-tech warehouse.
3. New trends popping up in the eCommerce industry.
Let's get into it!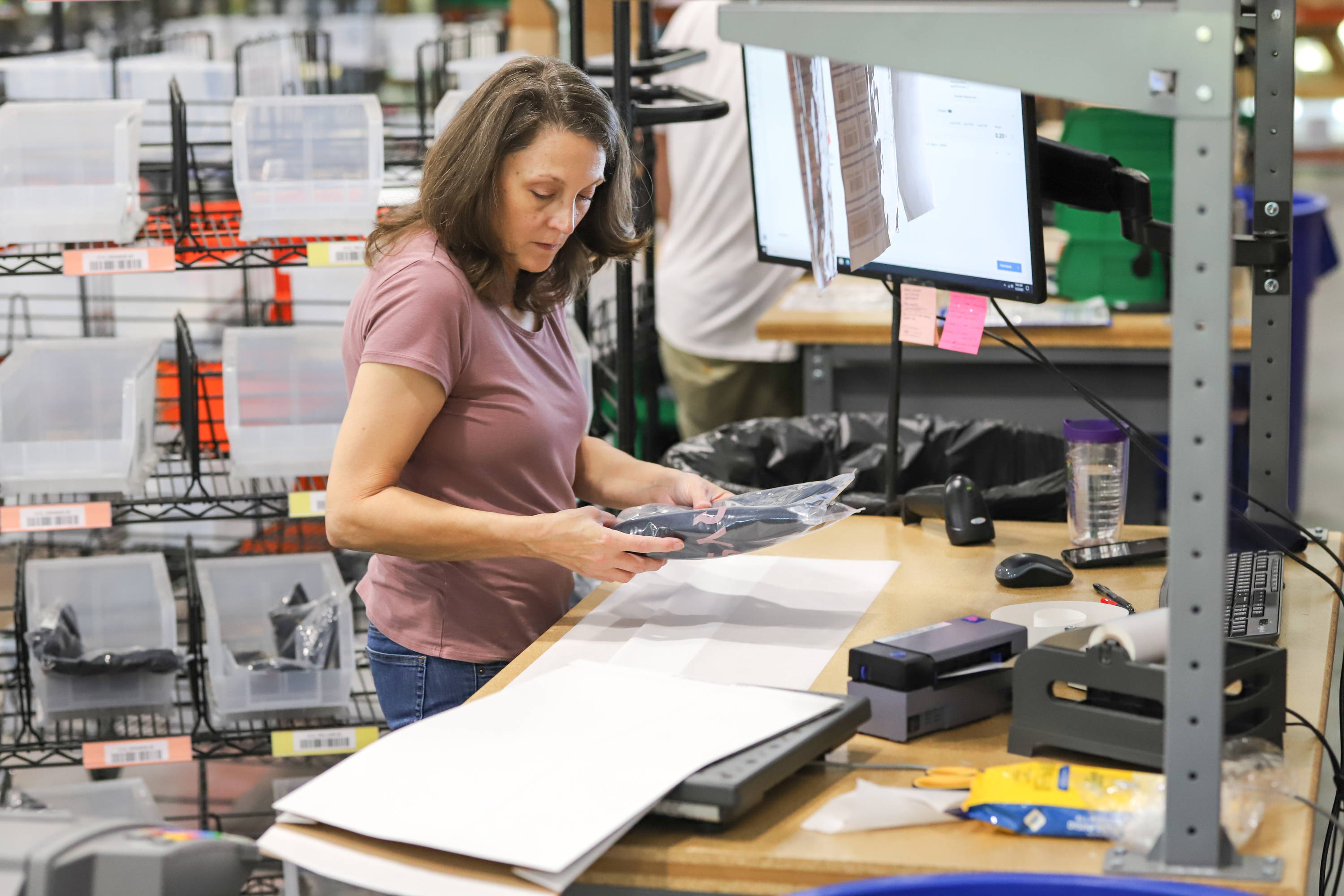 Almund: What was the gap that you wanted to fill in the eCommmerce industry and how 3PL's operate today?
Gray: In 2012 I started working with ecommerce brands from a marketing standpoint focusing on growth and onsite optimization and throughout the years began consulting with more and more brands.
I quickly started gravitating towards systems integrations and inventory management and how important a role that plays on growth for an eComm brand. I started working with larger ecommerce brands with bigger and more complicated catalogs and supply chains which had me interacting with 3PL. At that time there weren't many offerings out there that really catered towards the needs of eComm.
The industry was very old school at the time. A lot of traditional distribution centers were saying "Hey we ship things and we can ship orders to your customers. The end." There were a lot of frustrations with sell outs and not having true accuracy and accountability on fulfillment. Mispicks and inventory discrepancies and the like were the norm.
So I started Nice Commerce based on the need and lack of existing offerings that really understood the needs of the end customers, not just the eComm clients. I need it for my own brands and the brands I was consulting with and went from there.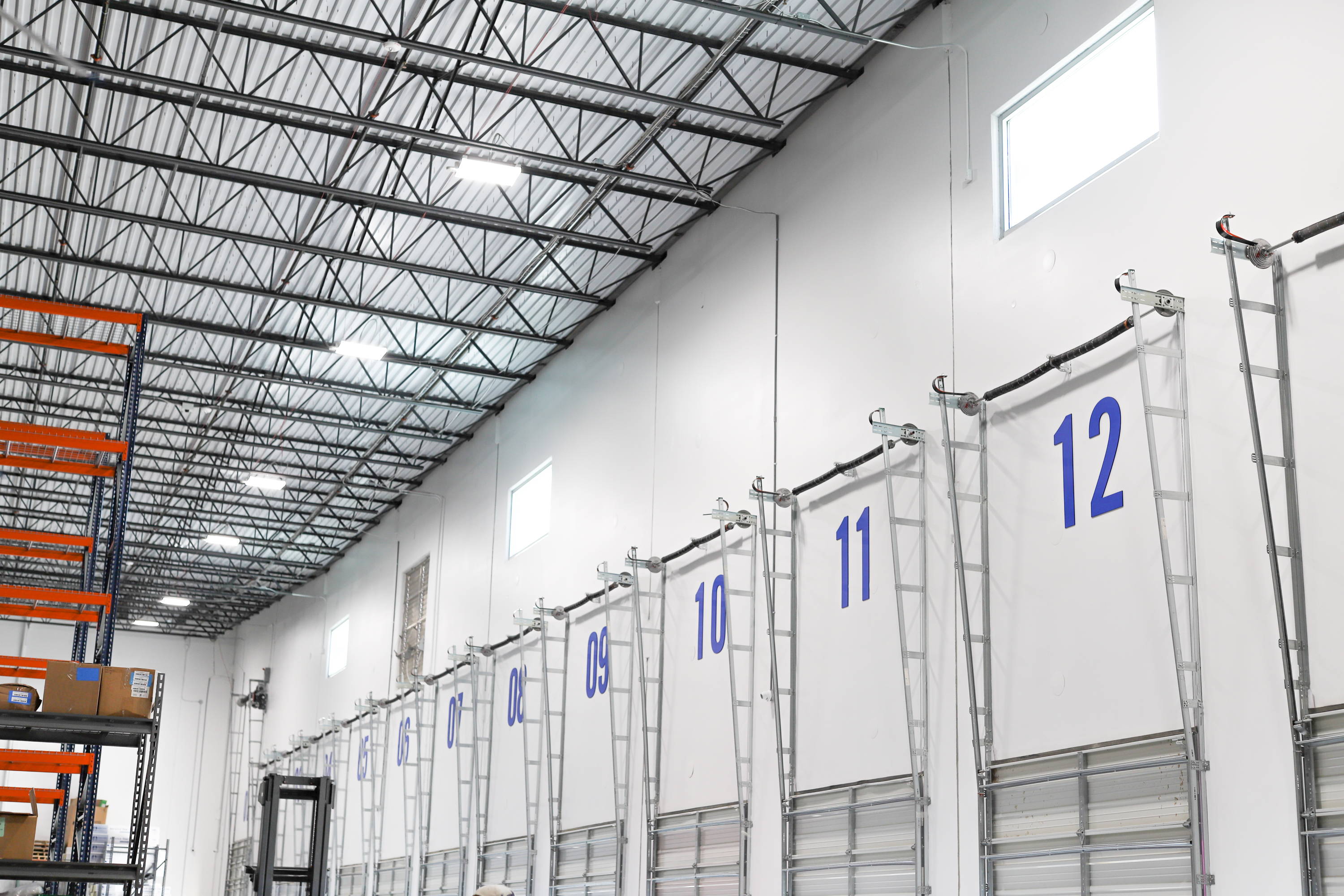 Almund: I think you being your own customer can help you draw insights a lot quicker than someone else, and that clearly puts you on the right foot.

What's interesting is there are two sides of your business, the art of fulfillment that needs to be extremely seamless for your customers and then there is drawing insights and troubleshooting issues for your partners as they go.

How do you balance these two since they are very significant parts of their day-to-day?

Gray: I think that we look for partners that see this as a true partnership, 50/50. Where we lean into each other for problem solving.
eComm has essentially been the wild west for the past decade, constantly changing, constantly evolving, so we're working with our brands to evolve with them based on their needs.
We do have guard rails set up in the ways that we do things. We believe in our process and procedures, so we do have times where we recommend to our brands that they change or bend their existing processes to work with us but we are very flexible in what we do as long as we don't disrupt key efficiencies in our day to day.
We're constantly focussing on initiatives to improve our offerings. From optimizations on the floor to how we move inventory around quickly and accurately, to providing actual metrics for our brands to leverage. Something we are working on now and really excited about is taking all of the data that we have–which isn't easily available to fast growth brands–and provide our partners with information on sell through rates and basket analysis for inventory to determine promotional opportunities, bundling to help increase AOV without increasing cost of goods, etc.
Our team is great and come from many different backgrounds which helps give a unique perspective on initiatives. Having great people is a core to any business.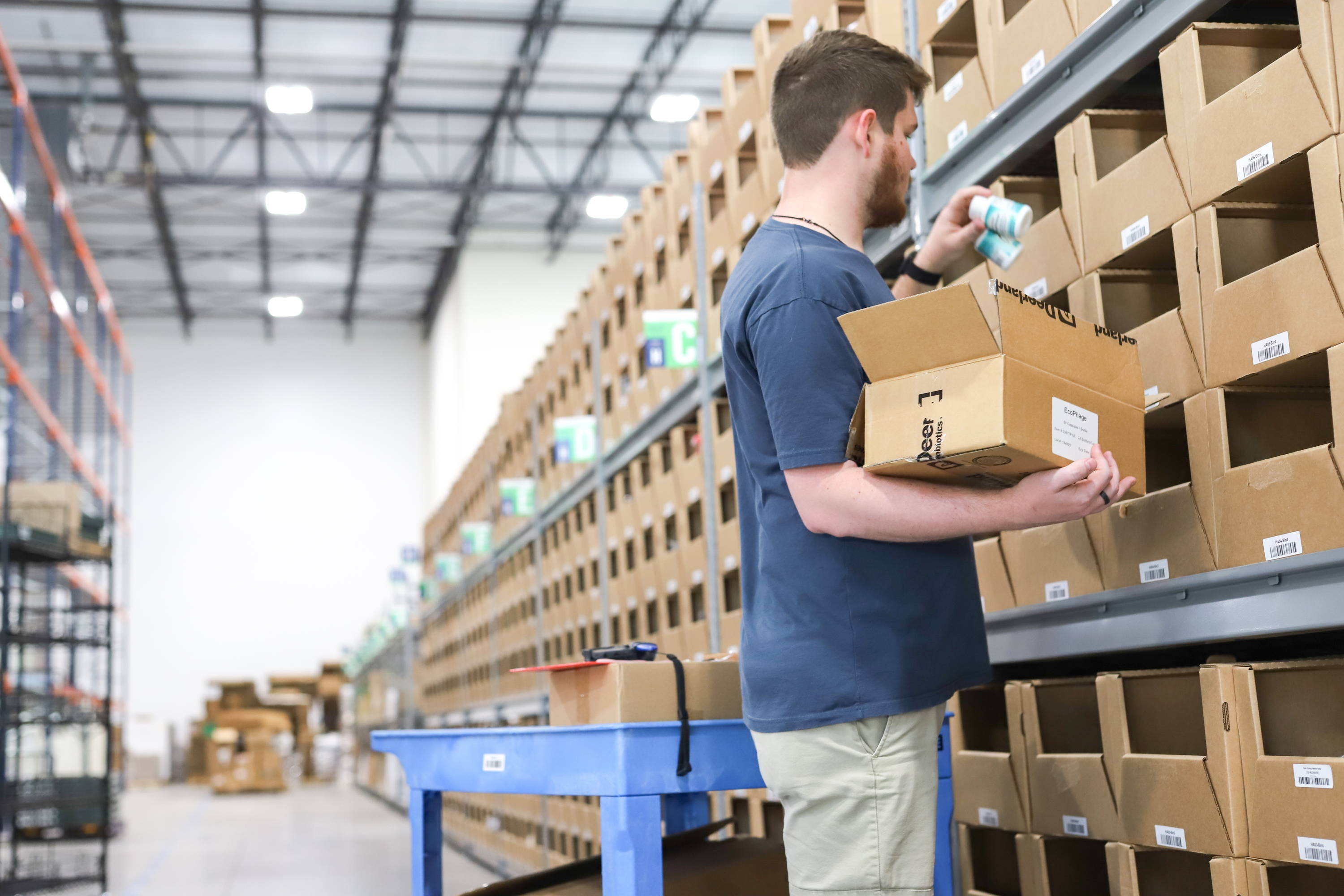 Almund: It has to be so fulfilling to see first hand a business generate a high AOV or be able to fulfill their customers to their expectation. That must be gratifying.

I saw on your website that your warehouse is equipped with high-end tech, FDA approved fulfillment, and temperature control. What goes into that part of operating a fulfillment center?

Gray: I feel that it's important in the growth of Nice to stay lean and focus just on the processes and systems that we implemented in our physical space in order to not have hundreds and hundreds of thousands of square feet where we are just pushing the product out.
Getting your warehouse upfitted and streamlined looks a lot like rolling with the punches. Things don't always go to plan and in order to expand, it takes capital and vendors you can trust to have your best interest in mind.
It's not always a forgiving industry when you do make mistakes because they are costly. So having a team and accountability has been a major factor for growth here. Each factor of our business has a different team lead responsible for being the expert in that particular arena which has been huge.
It's also not always easy being proactive. We grew really quickly in the pandemic and we were constantly wanting to be ahead and focussing on what's next but it was really difficult to do that whenever you would see unexpected surges of volume while upfitting the warehouse at the same time.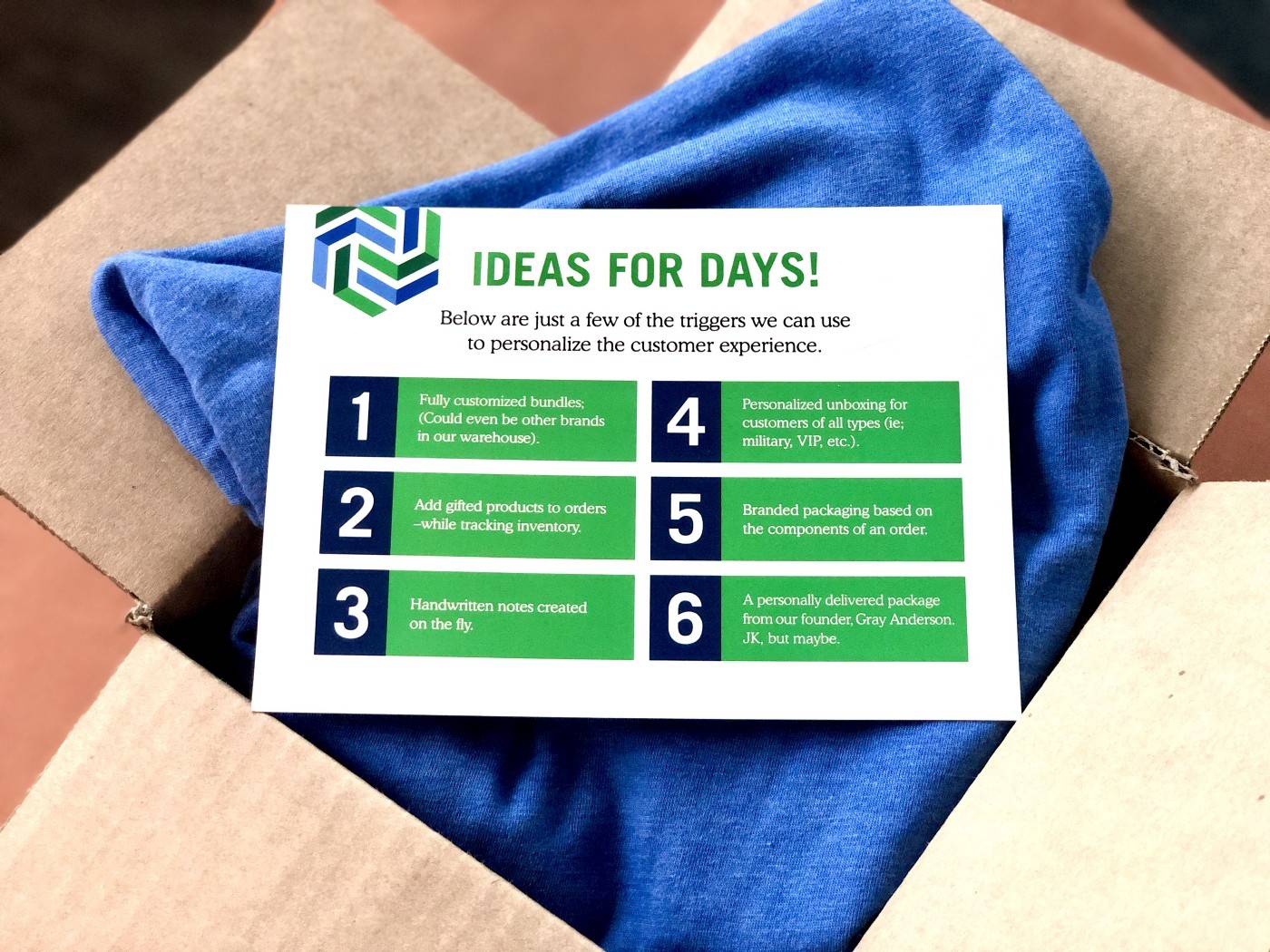 Almund: Another thing that I notice is the ability to build a customized experience for every customer.

A lot of people are talking about the benefits of this and I see that you provide high-tech marketing customizations to your clients as well. Tell us a little bit about that.

Gray: I could ramble about this for days.
I think our ability to do this is due to our tech stack that we have heavily vetted. Shiphero is our WMS platform and it does an excellent job of providing functions like conditional logic.
We're really about marketing infused fulfillment. For example it can really increase customer retention to have a strong unboxing experience or personalization, you know consumers aren't often expecting that level of personalization when purchasing online, and it can keep them coming back.
I've seen some of the handwritten notes our brands have included in orders and it references specifically on site in people by name. This is really strong for even new customer acquisition when they see the level of detail that goes into their order.
We're constantly coming up with new ways to be creative and pushing the platform to the limits.
For example we have a supplement brand that started rolling out subscriptions and we created a trigger that on a customers 5th purchase we added a marketing insert CTA to sign up for a subscription. With the addition of that insert, we saw more of their customers subscribing. From there, we created a benchmark and can find ways to change it with more triggers. It's really cool.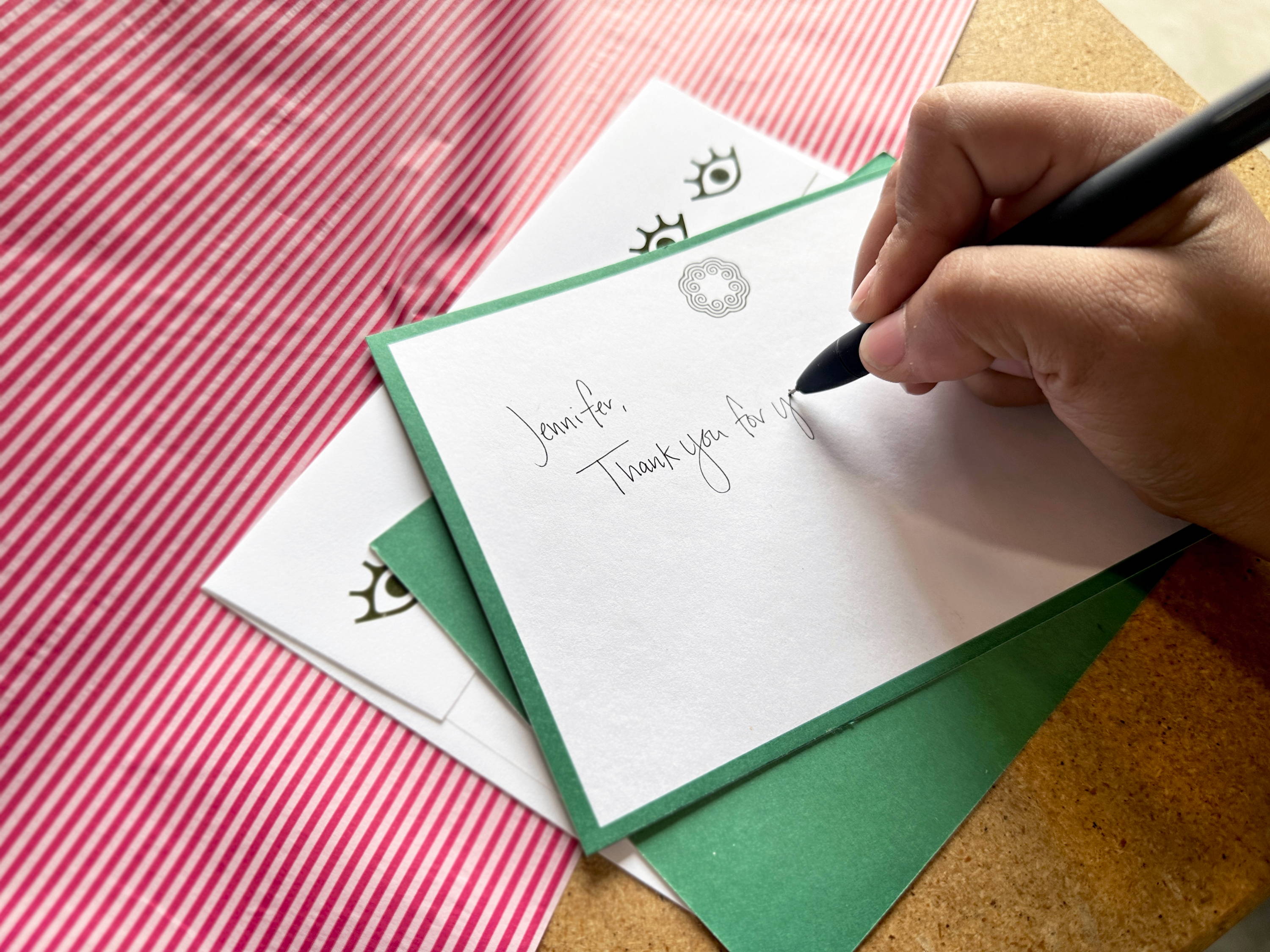 Almund: I think what resonates with me was that part about including a handwritten note from the brand. That's really cool because brands want to make sure there are real people behind the brand more than ever.

Lets move to the other side of the coin which is how does a B2B owner like yourself that find other eCommerce companies to build a relationship with? Can you shed a little bit of light on what skills, resource, or strategies that have worked for you?

Gray: It's extremely difficult to market a B2B business. Rarely do you have a business that an end user is aware of that they don't need to be, if that makes sense. For our partner's customers they don't need to know about Nice Commerce, they just need to know they got their package accurately and on time.
The approach that we tried to take was unique I think and I'm really proud of our marketing efforts and the voice the team established for Nice.
Our strategy is to be extremely sincere in the message we put out and to just be ourselves. We market the business like our clients market themselves, so I think that resonates from a new business perspective and with partnerships.
Almund: Last question, do you have any interesting trends, tips or hacks for ecommerce people that they can implement today?

Gray: I'm noticing that more brands are starting to manage their inventory in-house using the same WMS platforms that 3PLs are using. Sharing the same setup helps expand capabilities and allow for a more seamless transition when needing extra help from a fulfillment provider.
For example: Say you have 20K square feet and you're dropping a new product. You know there is hype built up for demand and you need another 20K of warehouse space on the fly, but it doesn't make sense to scramble and come up with that yourself. If you're using a vetted 3PL WMS platform like Shiphero, you can partner with a partner in their network to help release and fulfill that product almost at the flip of a switch.
I'm really excited to see in the next few years how in-house fulfillment starts to become part of a larger warehouse fulfillment network.
Also, a tip if you're wanting to work with a 3PL on the fly: Pay attention to how prepared a 3PL is ready to onboard you, and how thoroughly and thoughtfully they can get it done. Onboarding well is a daunting task for any business - it's changing your tire while your car is moving, so it's something brands should really do their due diligence on.
Choosing a selection results in a full page refresh.
Press the space key then arrow keys to make a selection.